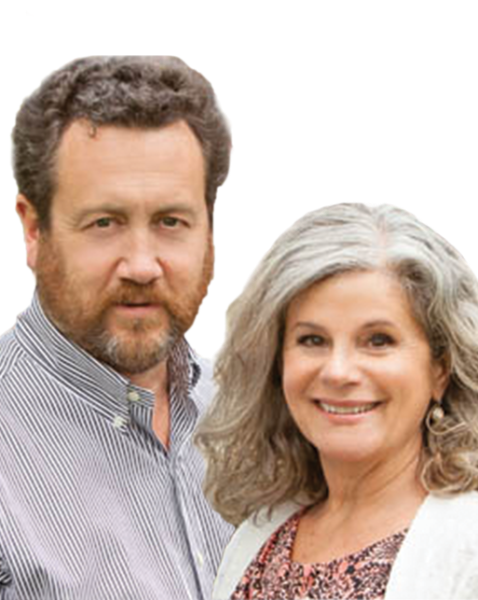 Paul Cooper & Ellie Matheson
Victoria Homes Team
Pemberton Holmes - Oak Bay
2000 Oak Bay Ave
Victoria
V8R 1E4


let's find your new home
Search for Properties in and Around Victoria
Residential
Any
Single Family
Half Duplex
Townhouse
Condo/Apartment
Full Duplex
Triplex
Fourplex
Mobile
Modular
Lots/Acreage
Farm
Recreational
Commercial
Any
Building Only
Building & Land
Business & Leasehold
Business & Property
Business Only
Land Only
Multi-Family
Industrial
Min Price
Any Price
$25,000
$50,000
$75,000
$100,000
$125,000
$150,000
$175,000
$200,000
$250,000
$300,000
$350,000
$400,000
$450,000
$500,000
$550,000
$600,000
$650,000
$700,000
$750,000
$800,000
$850,000
$900,000
$950,000
$1,000,000
$1,250,000
$1,500,000
$1,750,000
$2,000,000
$2,500,000
$3,000,000
$4,000,000
$5,000,000
$6,000,000
Max Price
Any Price
$25,000
$50,000
$75,000
$100,000
$125,000
$150,000
$175,000
$200,000
$250,000
$300,000
$350,000
$400,000
$450,000
$500,000
$550,000
$600,000
$650,000
$700,000
$750,000
$800,000
$850,000
$900,000
$950,000
$1,000,000
$1,250,000
$1,500,000
$1,750,000
$2,000,000
$2,500,000
$3,000,000
$4,000,000
$5,000,000
$6,000,000
Min
Any
200 Sqft
300 Sqft
400 Sqft
500 Sqft
600 Sqft
700 Sqft
800 Sqft
900 Sqft
1,000 Sqft
1,100 Sqft
1,200 Sqft
1,300 Sqft
1,400 Sqft
1,500 Sqft
1,600 Sqft
1,700 Sqft
1,800 Sqft
1,900 Sqft
2,000 Sqft
2,500 Sqft
3,000 Sqft
3,500 Sqft
4,000 Sqft
4,500 Sqft
5,000 Sqft
6,000 Sqft
Max
200 Sqft
300 Sqft
400 Sqft
500 Sqft
600 Sqft
700 Sqft
800 Sqft
900 Sqft
1,000 Sqft
1,100 Sqft
1,200 Sqft
1,300 Sqft
1,400 Sqft
1,500 Sqft
1,600 Sqft
1,700 Sqft
1,800 Sqft
1,900 Sqft
2,000 Sqft
2,500 Sqft
3,000 Sqft
3,500 Sqft
4,000 Sqft
4,500 Sqft
5,000 Sqft
6,000 Sqft
One of the best places in Canada to live!
Favourable climate, safe, clean, with a multitude of outdoor activities make for a healthy lifestyle.
Many people are discovering Victoria and Vancouver island as a place to call home.
Retiring or working here, you will be hard pressed to find a better location.
The good; often you can play golf on a nice December day.
The bad; you might have to cut your grass that afternoon!
We can help you find your perfect place to live. Condo or house, townhome or a rental, we have the resources you need.
Please contact us and start making your move!

With sixteen offices, 260+ Realtors and growing, Pemberton Holmes Ltd. is the oldest independent Real Estate firm in Canada and with our affiliation with Aventure Realty Network and Xposure Multimedia you can be sure your home or property will be given the worldwide attention it deserves.
Let us show you our marketing resources with state of the art, high resolution pictures and 3D home tours available.
You won't believe your eyes!
Clients from near and far will be able to view your property without walking in the door. This is important if a buyer wants to preview homes before coming to town for example.
Along with custom brochures and advertising, your property is sure to stand out in the crowd.

I was born in Victoria. My dad was a builder. I grew up on construction sites and watched intently when my parents sold their houses.
I became extremely interested in the process, the negotiating, the buying and the selling.
My first job was at the local gas station. Actually it was a service station. We did car repairs and sold gas but our emphasis was on "service".
After high school, with a business partner, we purchased that service station and ran it for 29 years until recently when we decided to sell.
I decided then that it was time to go back to that first love - Real Estate.
I had already built and renovated houses in my spare time and purchased land that I rezoned and subdivided. This was no easy task. What I learned was immense.
Now I felt I was ready for the next challenge.
My years of customer service and problem solving in my own business has prepared me and given me the experience I need to take care of people and their real estate needs. So, I am not a stranger to real estate and no stranger to the needs of people.
Please allow us to be your Real Estate "go to" people.
We will do our absolute best to help you meet your goals.
Paul Cooper & Ellie Matheson
Pemberton Holmes Realty
Victoria BC

!Home.view_full_search_screen!